Skiing Mount Fuji
Best time is end of May or early June. Two hours drive from central Tokyo. Climb is from 1500m to 3800m and takes around 6 hours. Ski or snow board descent takes around 30 minutes. Aim to reach the summer in the late morning to allow time for the snow too soften. Maximum angle 30 degrees. Danger minimal. Avalanche hazard.
British Fuji team featuring Gavin Anderson on snowboard...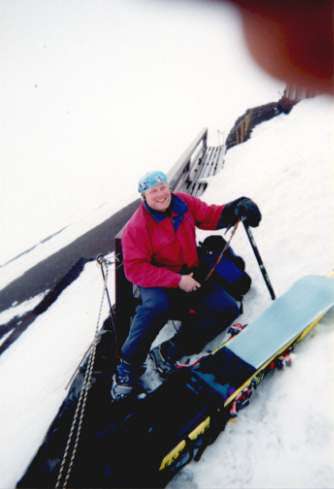 and Jim McElwaine on skis.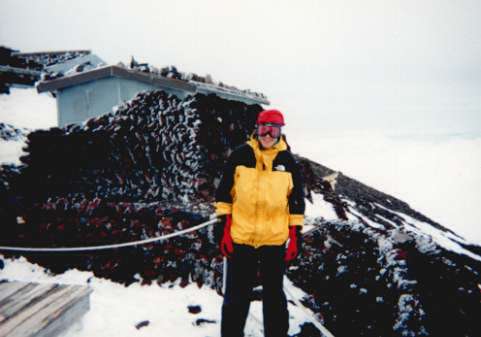 6 hours up and 30 minutes down.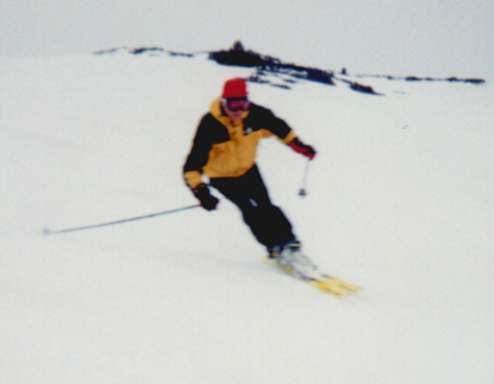 ---
Jim McElwaine Last modified: Fri Sep 27 13:01:34 BST 2002